[ad_1]
The week of October 20 brings with it a mix of touring acts and local favorites.
Chris Stapleton
Saturday, Smoothie King Center
With his bushy beard and ubiquitous cowboy hat, Chris Stapleton presents itself as a return from the outlaw country. He appeared as such at Bayou Country Superfest 2018 at Caesars Superdome. He was all about vocal courage and electric guitar as he borrowed from country, blues, soul, gospel and rock 'n' roll. He sang about getting stoned ("Might As Well Get Stoned") and how love is more precious than gold ("Millionaire"). Fast strumming on acoustic guitar and an eerie bass effect led to "Broken Halos", the kind of testimonial he excels at. "Traveller," the title track from her breakthrough 2015 album, was equally hearty. He pulled big blues chunks out of his Telecaster before sampling a verse and chorus of "Freebird" without irony. Chris Stapleton's All-American Road Show stops at the Smoothie King Center on Saturday, with opening acts Elle King and Morgan Wade. Show time is at 7 p.m. At press time, only verified resale tickets, starting at $85 plus service fees, were available.
Treme Fall Festival
Saturday 1210 Gov. Nicholas St.
The seventh annual Treme Fall Festival celebrates the music and heritage of one of New Orleans' most historic neighborhoods on the grounds of St. Augustine's Catholic Church at the corner of Treme and Gov Streets. Nicholas. From 11 a.m. to 7 p.m., the musical program includes James Andrews & the Crescent City Allstars, Sunpie & the Louisiana Sunspots, the Andrews Family Brass Band — who will perform on stage and as part of a mini-second line at the start of the festival — Little Freddie King and the New Orleans Groovemasters with Herlin Riley, Shannon Powell and Jason Marsalis. Free entry. Food, arts and crafts will be available for purchase.
Amy Schumer
Thursday, Saenger Theater
by Amy Schumer favorite subject is Amy Schumer. She's explored most aspects of her life in her stand-up routine, TV shows, books and more, finding the amusing aspects of what can also be poignant observations and reflections. As of press time, a handful of tickets for Schumer's show Thursday at the Saenger were available from $59 plus service charge. As with the recent Chris Rock concert, this is a phone-free show; participants must lock their phones and connected watches in a pouch for the duration of the show.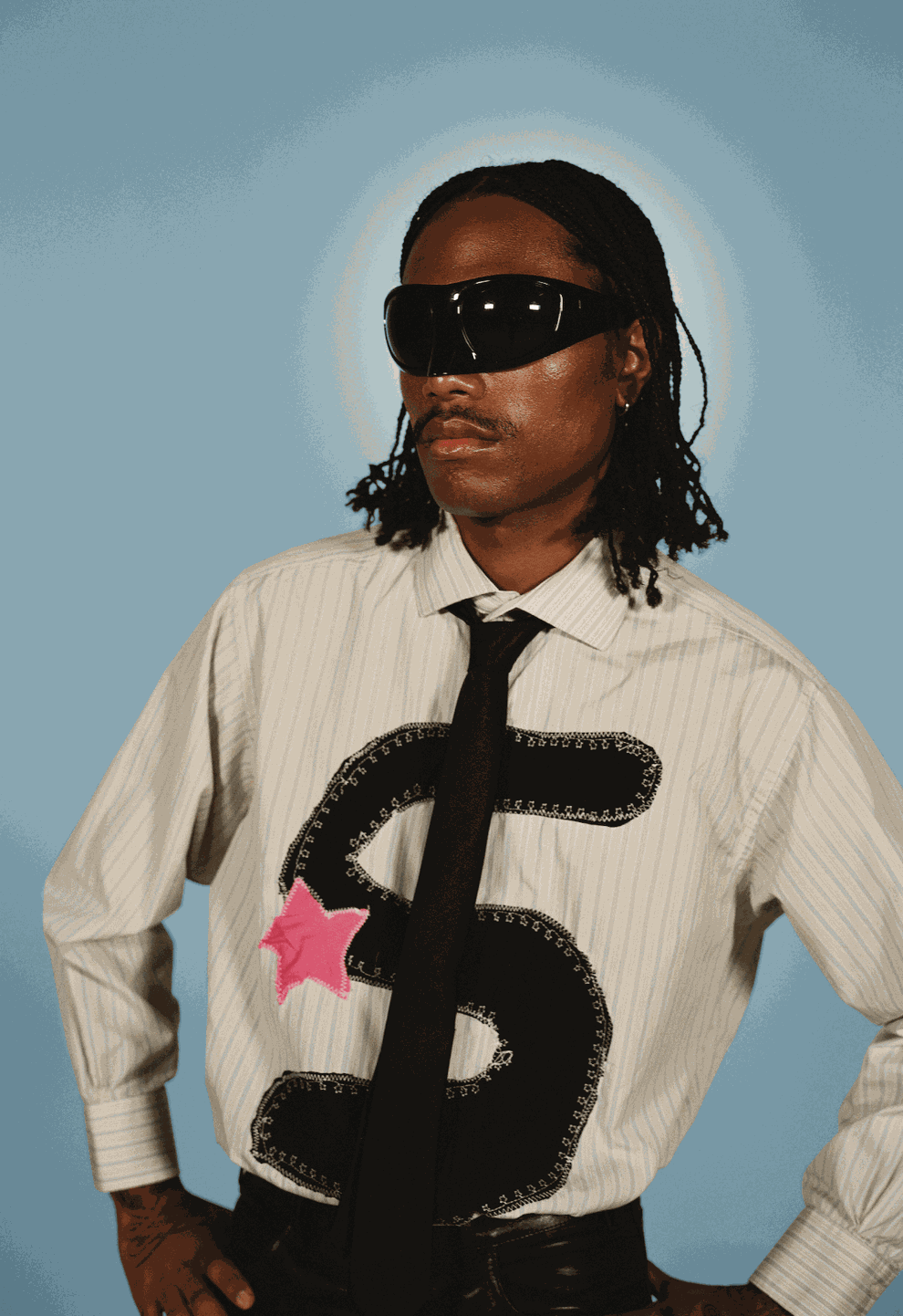 Steve Lacy
Monday, Orpheum Theater
Steve Lacy ranks alongside Miguel, Frank Ocean and Thundercat as singers and musicians redefining contemporary R&B by playing with new sounds and arrangements. Hailing from Compton, Calif., he recently scored a No. 1 hit on the Billboard Hot 100 with "Bad Habit," a low-key, lo-fi single from his second full-length album, "Gemini Rights." Some fans of the song have noted that "Bad Habit" already has a throwback feel to it, even if it's very R&B of the moment. Lacy first made a name for himself as the guitarist for the alternative R&B band Internet. He has also written songs and/or appeared on tracks by Kendrick Lamar, Tyler the Creator, Solange Knowles and indie-rock band Vampire Weekend. His 2019 album "Apollo XXI" was nominated for a Grammy Award for Best Alternative R&B Album. Lacy brings his Give You the World tour to the Orpheum theater on Monday, with the singer Foushee opening. Showtime is at 8 p.m.; tickets start at $60.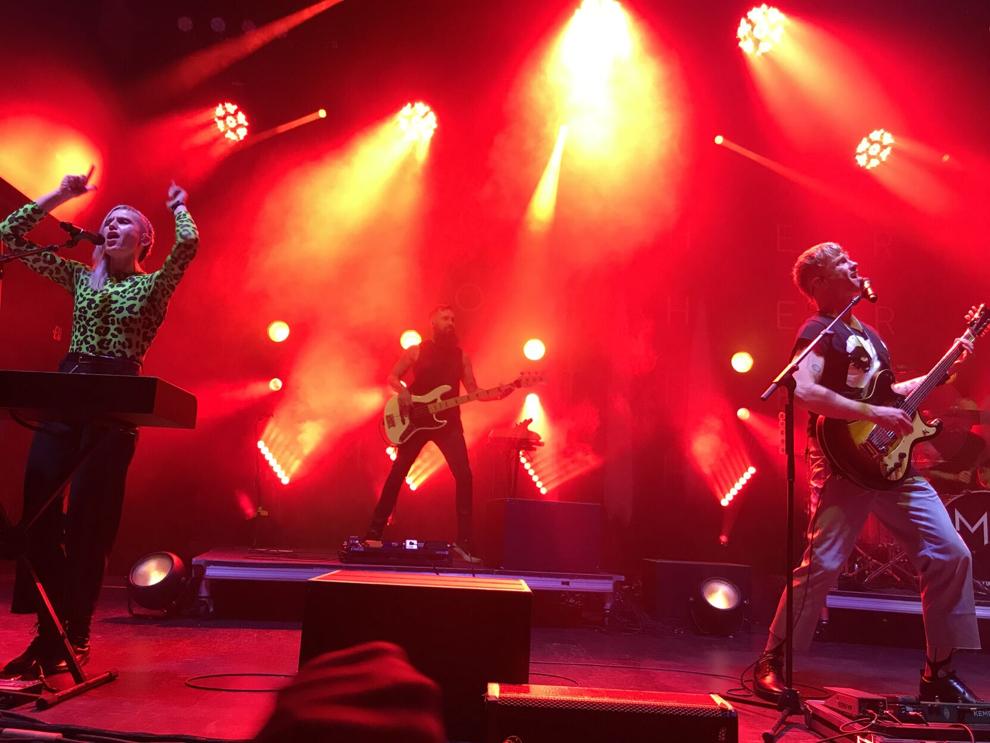 mother mother
Tuesday, the Fillmore
Originally from Vancouver, British Columbia, mother mother scored a string of hits in Canada with a sound heavily influenced by the Pixies. They eventually made inroads south of the Canadian border after decade-old songs from the 2008 album "O My Heart" — specifically "Hayloft," "Arms Tonight" and "Wrecking Ball" — became viral on TikTok, recording over 325 million streams. Once touring became possible again, the band members essentially lived on the road. This summer they played in stadiums across Europe with Imagine Dragons. They have just released "Live from Santiago de Compostela", a six-track EP recorded during this tour. Honed by years of touring, Mother Mother brings a focused intensity to the stage. The band headline the Fillmore New Orleans on Tuesday, with Vundabar and Transviolet opening. Show time is at 7 p.m. Tickets start at $35.
Other notable shows:
jazz pianist Steve Pistorius leads a tribute to Jelly Roll Morton at Snug Harbor Jazz Bistro at 8 p.m. and 10 p.m. Thursday. Tickets are $20.
Roadhouse Blues Legend Little Freddie King and his band tune into BJ's Lounge in Bywater at 9:30 p.m. Friday.
The Pinettes Original Brass Band hits the dba stage at 10 p.m. Saturday. Tickets are $15.
In a great local legends doubleheader, the Dirty Dozen Brass Band teams up with Big Chief Monk Boudreaux and the Golden Eagles at Tipitina at 8:30 p.m. Saturday. Tickets are $20.
Cajun bandleader Bruce Daigrepont organizes a do-do Sunday evening at Tipitina starting at 5:15 p.m. Admission is $10.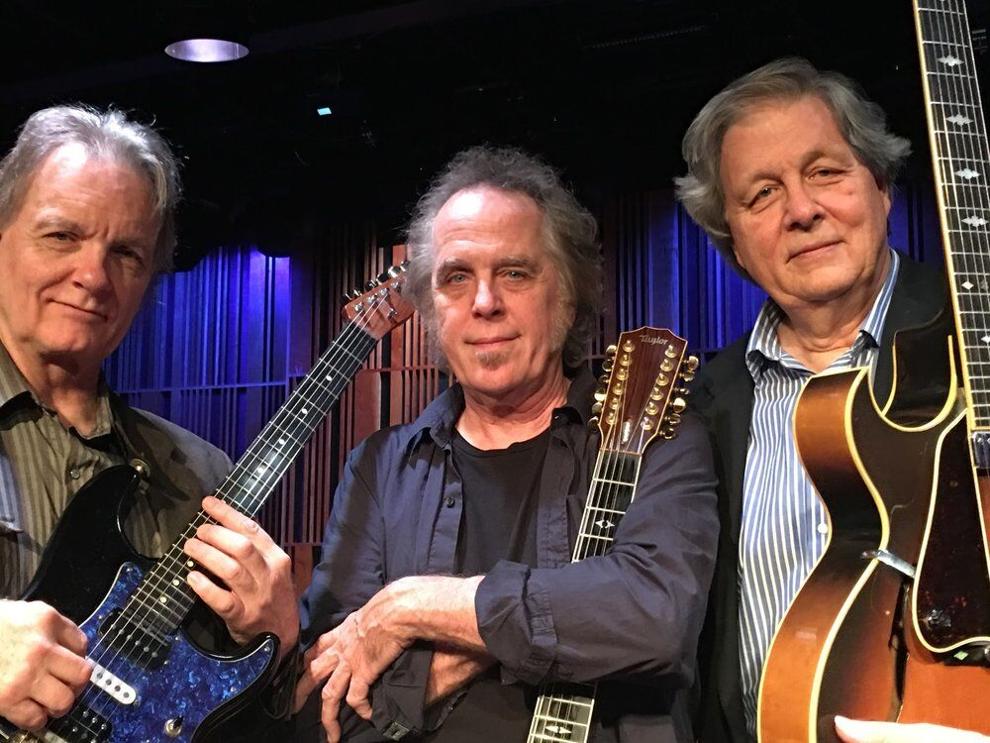 Always Sunday night, New Orleans Guitar Masters – Jimmy Robinson, Cranston Clements and John Rankin — team up with the singer-songwriter Paul Sanchez outside Broadside on North Broad Street. Show time is 4 p.m.; tickets are $20.
Pianist Ryan Hanseler and saxophonist RicardoPascal greet Thelonious Monk in Snug Harbor at 8 p.m. and 10 p.m. Sunday. Tickets are $20.
The indigo girls back at Tipitina for their second consecutive Tuesday night show with Jontavious Willis. Like the previous Tuesday at Tip's, this show is sold out.
[ad_2]
Source link