[ad_1]
The food is simple. The ingredients are unique. The real magic happens when foods are chopped, combined, blended or simmered to create a recipe. Ingredients fuse together, much like the people who eat them.
Food has the ability to reflect the mixed history of those it has fed. Passing down recipes is a window into family history and memories that present and future generations will cherish and carry on.
Sara Landreneau Kleinpeter, of Baton Rouge, grew up working for her father's small restaurant business, Cajun Faire, in Washington, Louisiana. One of his favorite recipes to cook is his crawfish pasta, which includes a cream sauce with pasta, peppers, onions and crawfish. His father, Dwight Landreneau, worked for the LSU AgCenter, but he always had a knack for entertaining. So he started a catering business out of the back of his van, which the family called "Vanna Blue," Kleinpeter said.
"My parents put us in braces and Catholic school with his little catering business," Kleinpeter said. "We were his employees, and in return we received a good Catholic education and straight teeth."
Food often speaks to a family's heritage, ethnicity, culture, and other influences along the way.
Cindy Marino, a retired teacher who married into an Italian family in Morgan City, tried for years to recreate her mother-in-law's beloved three-layered rectangular red velvet cake recipe. All family members received a red velvet cake for birthdays and special occasions. Many have tried the cake, including Kleinpeter, whose sister, Lauren, is married to Marino's son, Joe.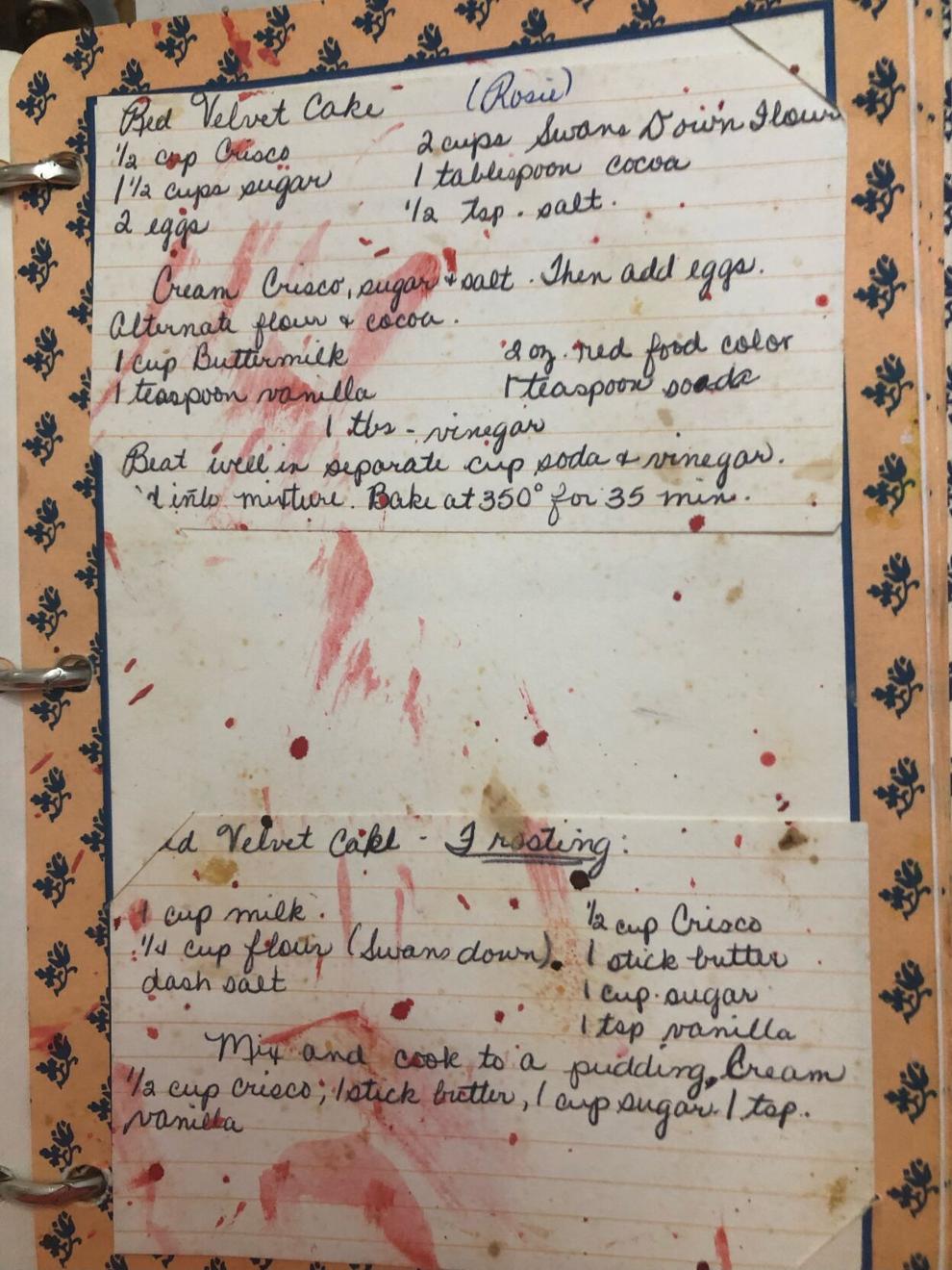 "I've had the red velvet cake time and time again, and I love it," Kleinpeter said.
Marino said she always tried to make the cake, and it was good, but it was never like the one her mother-in-law, Rosie Marino, made. So did the other family members, and they couldn't figure out why.
"She used to tell us, 'I'm getting old, so you all have to learn how to do this because my babies can't get enough of the red velvet cake,'" Marino said of her mother-in-law, Rosie. "When she died, I took the cake pan, thinking it would make a difference, and it didn't," Marino said.
About four years ago, Marino learned from another family member that she had missed a critical step in preparing the red velvet cake batter. She had mixed the vinegar and baking soda into the batter rather than incorporating it into the other mixed ingredients. If the ingredients are mixed, the cake flattens.
While baking the red velvet cake and other recipes, Marino pays homage to her mother-in-law as she knows Rosie wanted to make sure the recipes didn't end with her.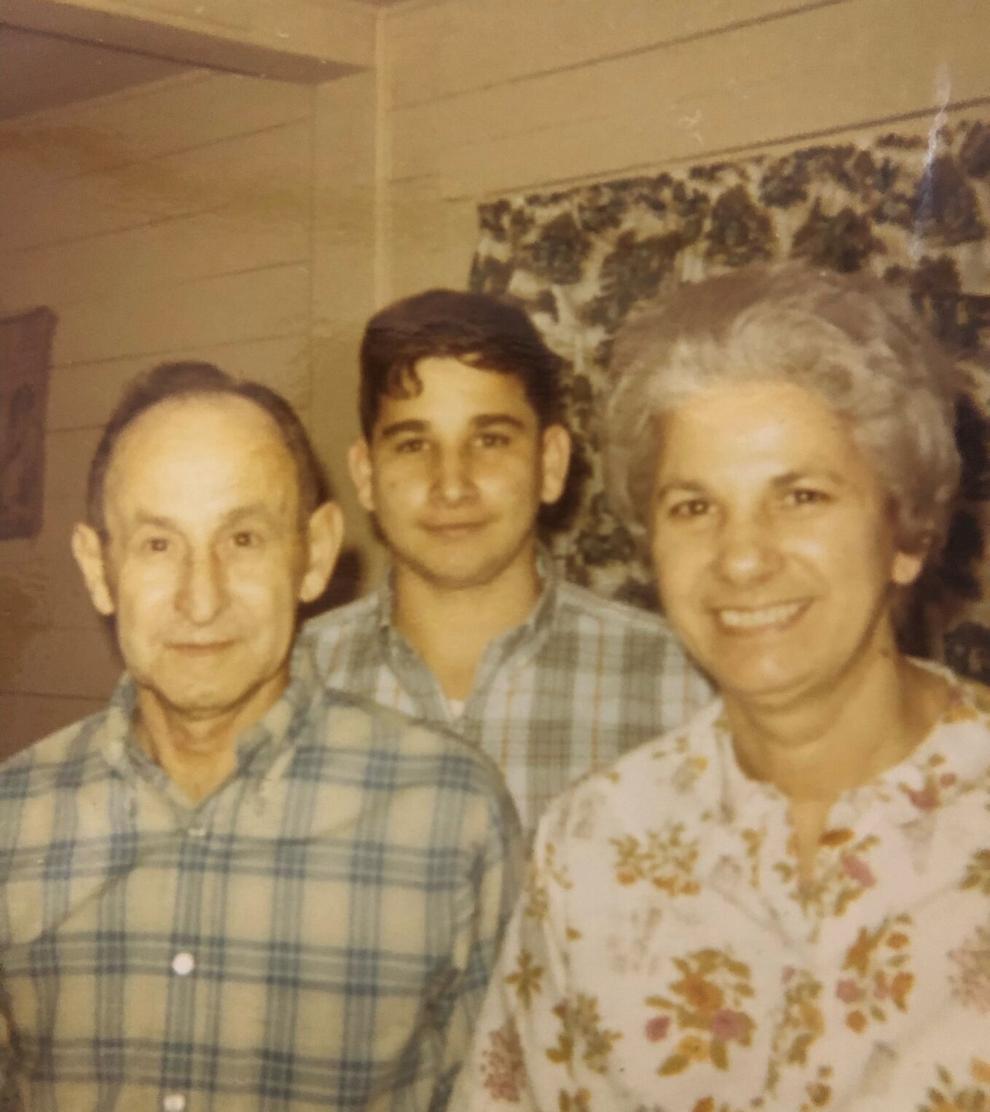 "We always make sure to do what she did because it brings back time with her (her husband). It brings back his childhood and the traditions they had because that's all you have left when your parents are gone," Marino said.
Michele Ezell, from Lafayette, also keeps her husband's family recipes in her cooking repertoire, especially her grandmother's lasagna and caramel cake.
These two dishes are at the heart of family holiday traditions.
"I filmed her making the caramel cake and kept doing it over and over with her until I got it right. She was watching me do it and couldn't help but get her hands on it," Ezell said.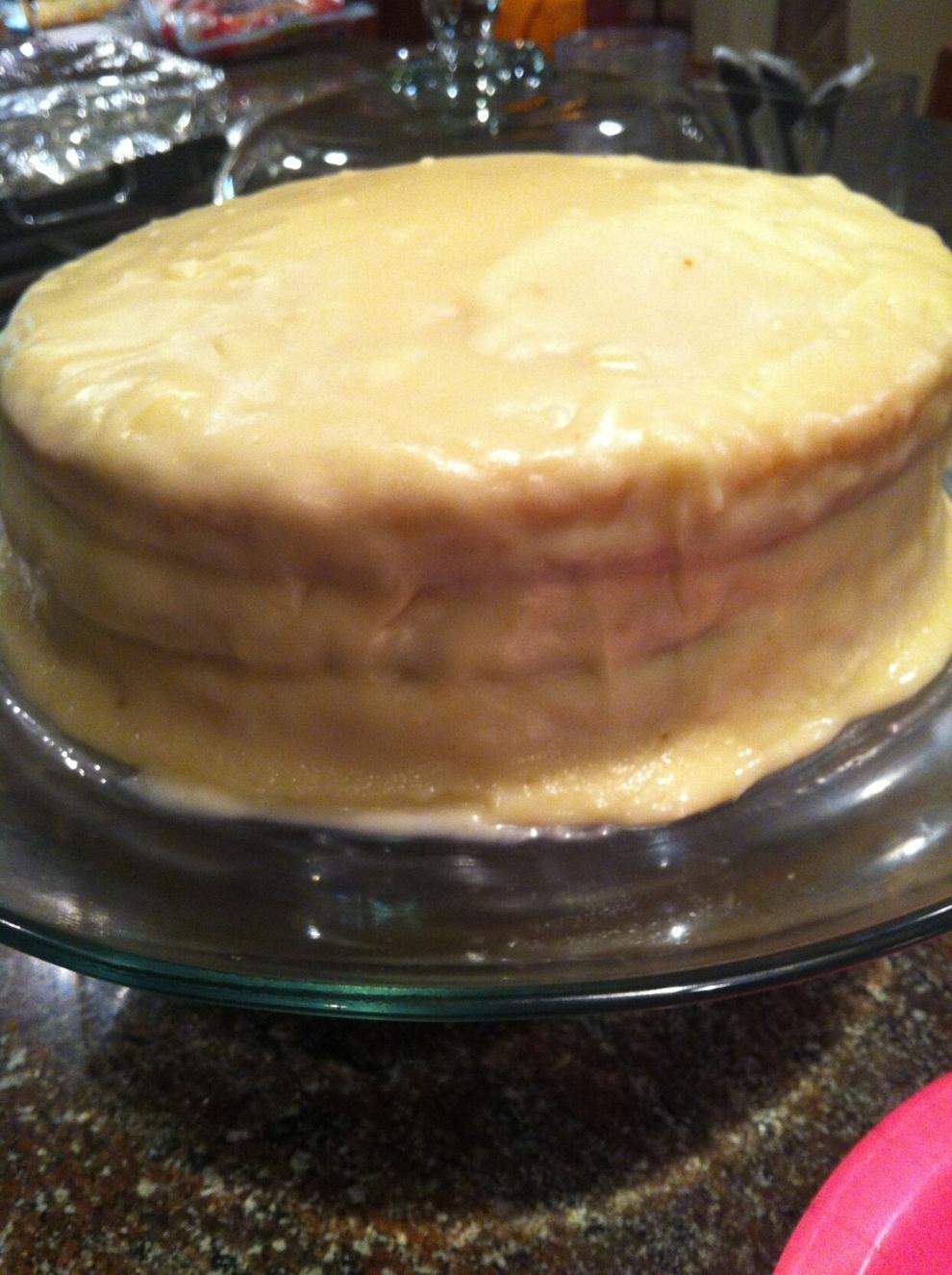 Meagan Whitten, an 11-year-old consumer and family science teacher, was born in Baton Rouge and has always enjoyed spending time with her grandparents, helping in the kitchen making homemade ice cream or rolling chocolate rolls. cabbage for their New Year's dinner.
Whitten has done her best to bring together the magic of food that is so much a part of her family tradition by creating a cookbook for her family members with recipes from aunts, uncles, grandmothers and great-grandmothers. .
"Your whole family line, as long as these recipes continue to be passed down, you can share parts of these people who can't be here," she said.
Whitten now recreates dishes with her son, Henry, 5, to pass on the legacy of loved ones.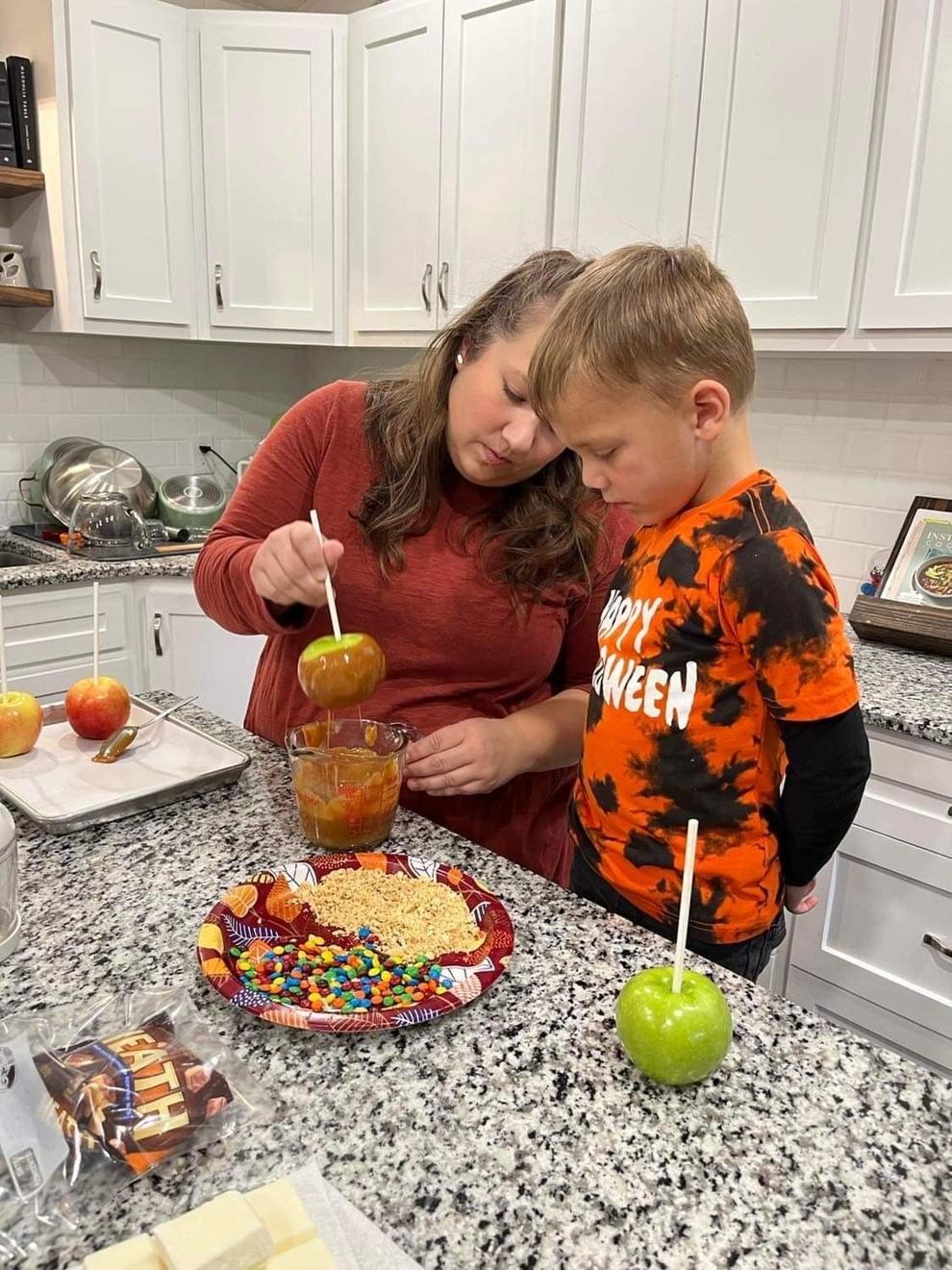 "I like the idea that food can help people remember," she said.
Whitten says that while Henry will never know her great-grandmother, she can share it with him by making her great-grandmother's recipes with him and her grandmother.
Whitten says her great-grandmother's recipe for sweet buns was particularly difficult to pass down because she measured the ingredients with her hands. Nonetheless, Whitten still tries to do it, despite everyone still saying, "Oh, that's nice, but it's not quite like MuMu."
[ad_2]
Source link