Are they all looking at you, meanwhile? Maybe you are the matriarch or the patriarch of the family or just the host of this meal here.
They are gathered around the Thanksgiving table. The solemn feast will begin. But, first, on this day specifically reserved for public recognition of divine goodness, someone had better lead the prayer before the meal.
Tag, it's you! Quick, before the sauce freezes!
You look around the table. When it comes to theological issues, objective reality, and the reasons for all existence, you may have to maneuver through a slalom course of sensitivities. You might be afraid to utter words that will land with a thud, like unexploded ordnance. Besides, you might also be afraid to say words that will land like explosive ordnance.
You might recognize that some of those gathered are certainly of the "no prayer" variety, those who cannot reconcile the notion of a benevolent creator with a world steeped in so much injustice and suffering.
You might assume that for the others around the table, until a burning bush begins to provide some clarity or, say, the Stockbridge Bowl splits in the middle to provide a safe passage to affordable housing, their juries remain on the existence of a supreme being.
Maybe you see your elder relative over there who raised her arms years ago and, for calm and compelling reasons, now allows God to be her rudder, with no more questions asked.
She may have told the grandchildren earlier about these pilgrims so many years ago. How in 1620 they had aimed for the nicer climate and rich topsoil of Virginia, but instead they were pushed out of their way and into the cold, rugged wilderness of New England, where they froze their buttocks, built shelters, bought food and… and… showed Acknowledgement to the lord.
Imagine that.
Like all national holidays, Thanksgiving requires action. In this case: Give thanks. There is no clear path around this.
And "God bless the world. Amen, let's eat! probably won't cover it. It is the "gentleman's C" of prayers, designed to maximize metaphysical productivity while minimizing serious expense.
And so, in this awkward moment before the slaughter begins, you, dear deputy leader of this Thanksgiving Day prayer, have to say something – and not just anything.
Know that you are not alone. Today, from sea to sea, the nation will ring with staggering and bewildered pleas to the divine. Can we have a hallelujah?
Four things to know
First, let's recognize the problem:
"Yes, it's hard work," said Reverend Elizabeth Goodman, pastor of The United Church of Christ in Monterey and The Church on Lenox Hill.
Second, let's aim for an ideal:
"Be sincere. Be real," said Rabbi Neil PG Hirsch, of Hevreh of Southern Berkshire in Great Barrington.
Third, without a doubt, it would be better for everyone around the table if you could at least try to tailor your lyrics to your audience.
"It goes without saying," said Jim Gordon, an ordained monk in the Zen tradition, of Hardscrabble Zendo in Sheffield. "I mean, the historical Buddha was well known for it. "
Fourth, yes, leading the Thanksgiving Day prayer can be an uncomfortable time for those who don't live and breathe the work of raising public petitions to a higher power. Yet "it can also be a beautiful moment," said Bishop William D. Byrne, Bishop of the Catholic Diocese of Springfield.
That said, we are offering a potluck of prayer counseling. Take what you need. Leave the rest.
What if you are not a believer?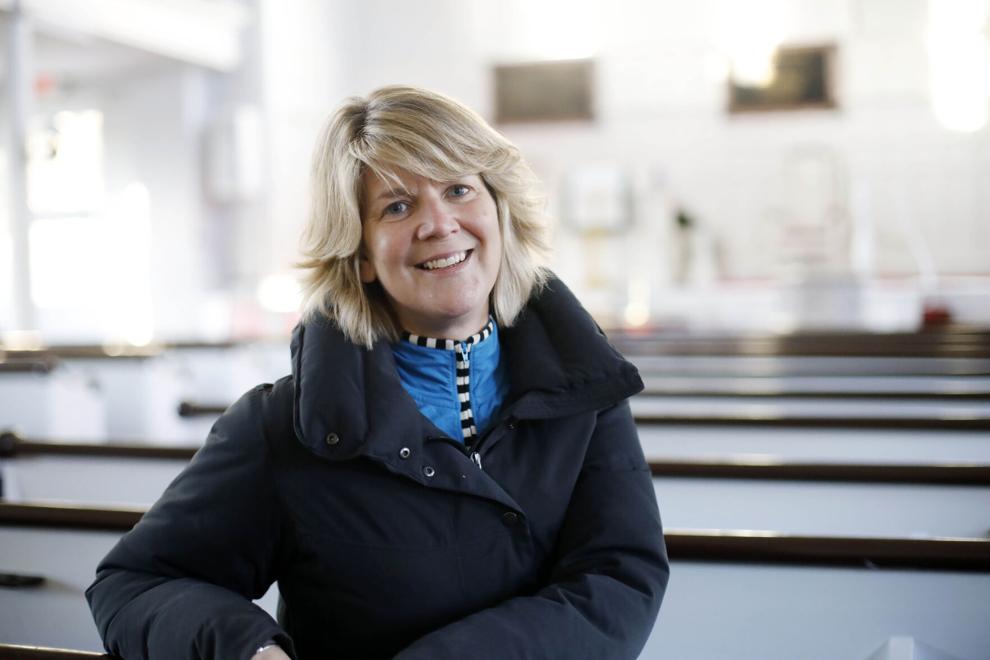 Goodman, for his part, suggests that you take a moment to think about who you are addressing and thanking.
"Do you believe that there is a benevolent will at work and that you can enter into a spirit of gratitude that is relational? she said.
If you do, she said, go ahead: pray to this God, the giver of all graces. But, what if you're not sure?
Considering that this day, Thanksgiving, was set aside specifically to give thanks to a supreme being, Goodman suggests that it would not be harmful to "pretend". More precisely, she suggests that you imagine such a creator "who is love itself".
Then, she said, consider: "For what would you give thanks to this God?" What would you say to this God? What do you really expect from the creator of the universe? Maybe that's what God is, so just for a moment talk to that God.
Do prayers work?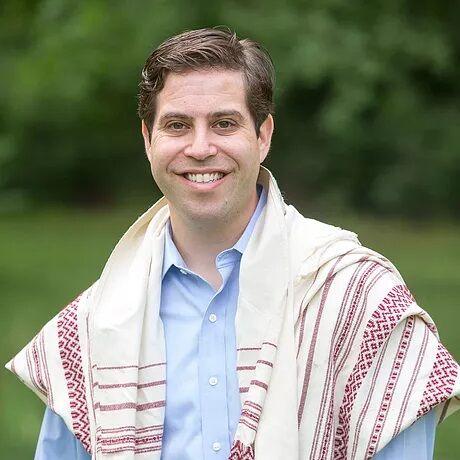 No wonder Hirsch, from Hevreh in South Berkshire, advocates prayer for the simple reason that it forces us to slow down and recognize the moment, "and that adds intentionality" to the gathering.
Not to mention: prayers work, he says.
He referred to a quote from the Jewish theologian Abraham Joshua Heschel, who said: "Prayer cannot bring water to dry fields, nor mend a broken bridge, nor rebuild a ruined city; but prayer can water a dry soul, mend a broken heart, and rebuild a weakened will.
Prayers, Hirsch said, "are expressions of our inner aspirations and desires and our recognition of how the world is and how it can be and the gap between the two. I pray at least that God will give us the strength, courage, bravery, clarity and all the rest to be able to do our part to be actors of good in this world. And, so, prayer can re-energize and can inspire, and that way I think it works.
A taste of prayer?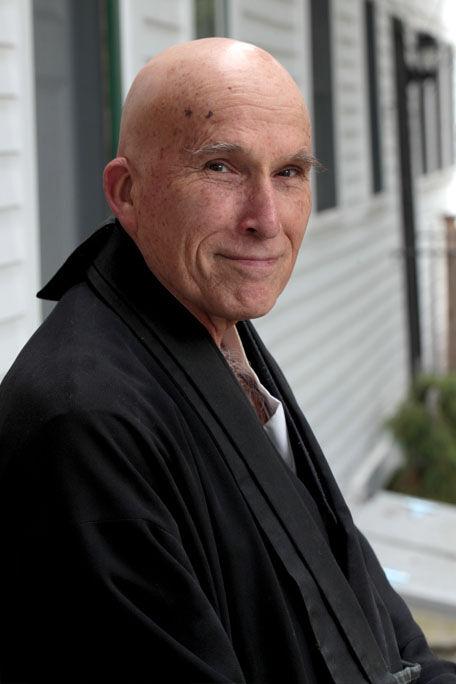 Like many, if not most, Gordon, the ordained monk of Sheffield, has said he will welcome Thanksgiving friends who don't share theological beliefs.
Yes, of course, he will lead a prayer before the meal. No, he is not concerned. He plans to express feelings – true to his heart – that would not hurt anyone, whether they were believers or not.
Can he outline his Thanksgiving Day prayer? Yes, gladly.
"We give thanks for this food, in order to support our body, and we support our body in order to work for the good of all beings," he said. "It will be like that."
He points out that, for Buddhists, "there is no great God in heaven. What there is is a process at work, and we're all part of the process, so you actually thank you for being a part of the process.
Part of her process today will be picking up pies at a bakery in Lakeville, Connecticut.
"They make a pecan pie which is quite exceptional," he said.
A song and a psalm in his heart
Bishop Byrne has attended enough interfaith gatherings to understand the difficulty some might have in leading a prayer on Thanksgiving Day.
"I'm often asked to lead grace or some kind of blessing or prayer in situations where you have multiple faiths or, you know, not everyone is on the same page, and you don't want to. certainly not that prayer makes people uncomfortable, you know? " he said. "It's sort of the opposite of what he said."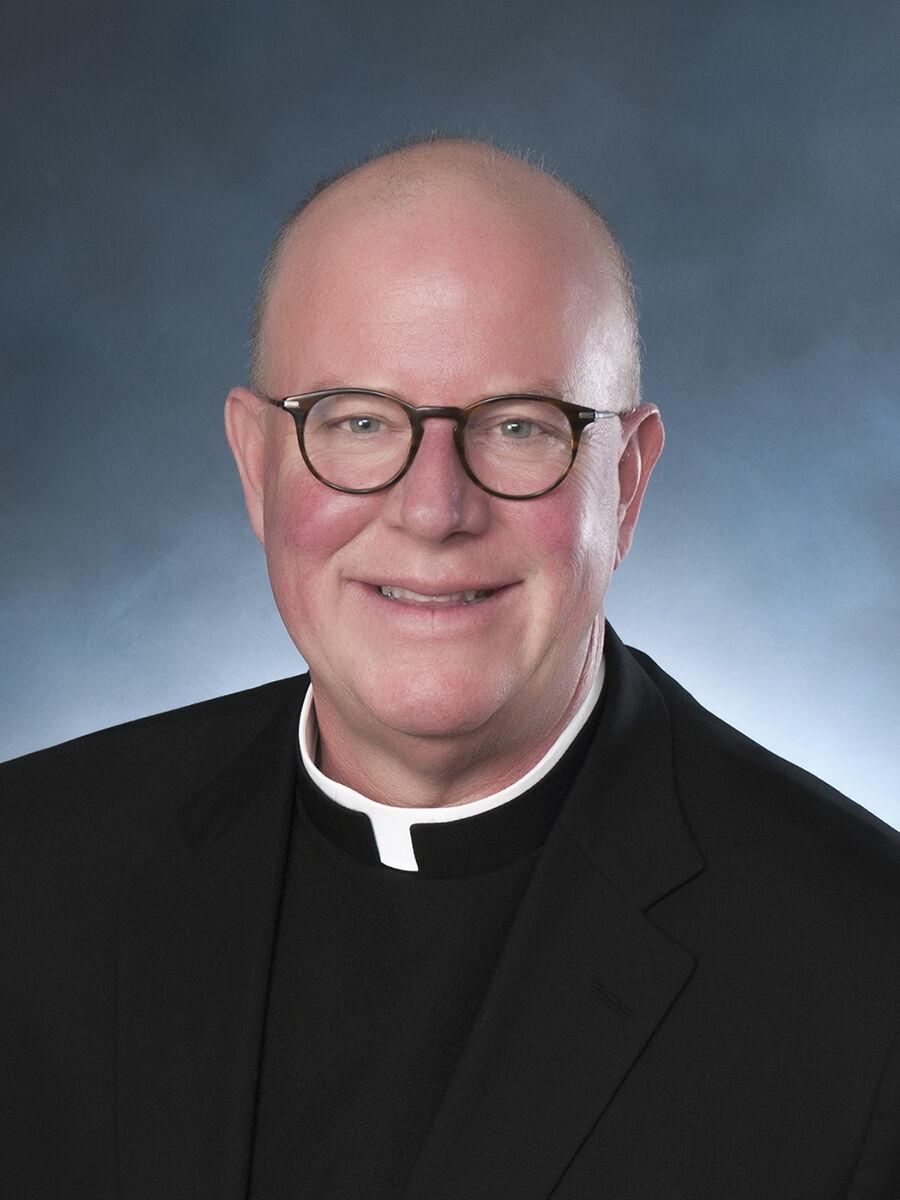 He has two tips.
First of all, to all who are in a hurry to lead the prayer, take center stage.
How? 'Or' What?
"An attitude of gratitude is the path to a happy life," he said. "If you recognize that everything is a 'gift' and the moment we have is the only thing we really, really have, the more we treasure that moment and cherish the people who live there, the more alive we are."
Second, he said, in terms of leading a prayer, consider singing. Truly? Truly.
"I'm just gonna start singing 'This little light of mine. I'll let it shine, ' and people start digging, "Byrne said.
"The Psalms were primarily songs. So if you have a more religious group, a must-see for me is Psalm 100. It's a nice, short one, but it's filled with thanksgiving.
"If I have a mixed group," he said, "you can do something like" This Little Light of Mine. "One of the things he does is make people relax. right now. So that's my little secret. It's yours now. "