[ad_1]
Lucian Munguia is independent, confident, capable and intelligent.
It's the traits described by his family that give them hope as they continue to search for the 4-year-old, who has been missing from Yakima for two weeks.
Lucian was last seen on September 10, crossing the Sarg Hubbard Park parking lot and heading towards the Yakima River and other bodies of water. He wore blue shorts and a blue shirt with a shark on it.
"It's his life, marine life," his mother, Sandra Munguia, said Friday at the park, where the family has been staying for the past two weeks to coordinate searches, meet volunteers and distribute flyers.
Lucian is autistic and non-verbal. Although he is not able to have a conversation, he can talk and communicate about things that interest him, namely sea creatures.
He can name all kinds of sea creatures, from fish to sharks to whales. He says "echolocation" and "sea anemone," words some adults may struggle to pronounce, and he knows what they mean, his family says.
"It was his 3rd birthday, and he had just opened a package of sea creature toys from his grandfather, when he said his first full sentence," his mother Sandra recalls: "A beluga has echolocation. "
This fascination for everything related to the sea led the family to say, with humor and certainty, that he will be a marine biologist at 16 years old.
"His ability and his drive – it's amazing to see the passion he has at the age of 4," said his aunt, Amy Bailey of Spokane.
She is one of many family members from across the state who drop everything to come to Yakima with Sandra and Lucian's father, Juan Munguia, until the boy is found.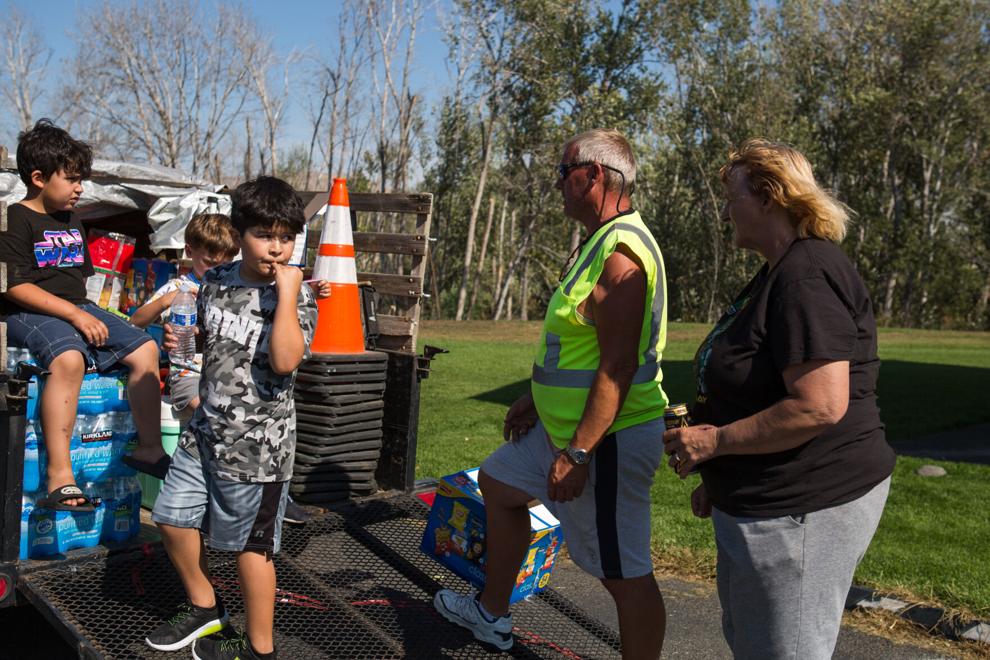 The search for the family
Family members have been conducting the search for Lucian since authorities halted their search about four days after the boy disappeared. The family's efforts include searching the area on foot as well as in rafts, kayaks and other watercraft, distributing flyers and gaining community support.
They remain in contact with law enforcement officials, who are still actively investigating the boy's disappearance. Officers scour the perimeter of the pond near Sarg Hubbard each morning for signs of Lucian and check with family daily.
Many family members stay in a motel to be near the park. Lucian's mother said she couldn't stand being away from the stage.
Every evening, the family meets for a vigil and a prayer of refocusing.
"When we have that moment, that's when we call everyone nearby. We pray every night for his safety and that we'll see him again soon," said Lucian's other aunt, Angela. Flores.
Sandra said she can't begin to describe how grateful she is to have the support of her family.
"I can't even explain how grateful I am for this," she said. "Even the volunteers, there are no words to say how grateful I am."
The family appeared at the Sunfair Parade on Saturday and plan to attend the Central Washington State Fair this week to reach more people in the community and continue to ask for help from volunteers.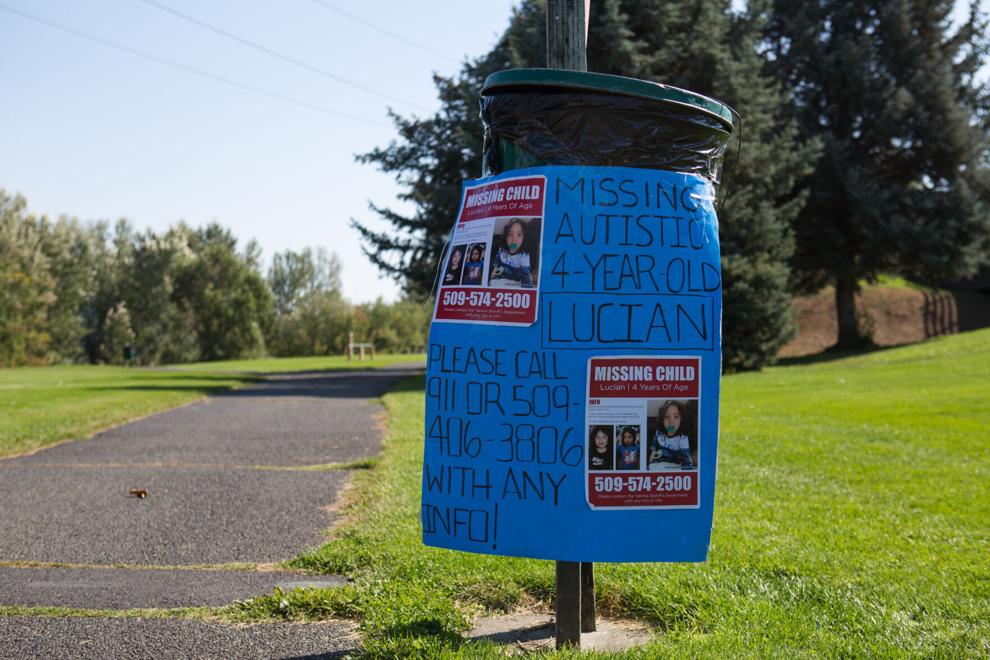 Learn more about Lucian
"Lucian is a very independent kid," said his aunt Amy Bailey. "He's so happy to be himself and to know himself."
She said it had always been clear about him: "The older he gets, the more I don't see anyone capable of bringing him down."
Lucian has beautiful black hair, his aunts say, and black eyes that get even darker with bags underneath when he gets tired.
"You can just tell when he played so hard," said his aunt Sarah Bailey.
He enjoys being surrounded by his family, including his two siblings and many cousins, but mostly enjoys playing alone. He doesn't understand hide and seek or other children's games, his family says, but he loves to poke his cousins ​​or other family members and say, 'I'll get you' before running away .
He also loves the outdoors and playing outside.
"That's why we can still see him there," Amy Bailey said, "living his best life, playing outside without adults."
"He loves to swim"
Lucian's love of the sea translates to other bodies of water, including swimming pools, baths, and even puddles.
"He loves to swim," Sandra said. "For a 4-year-old, he can swim. He can swim underwater and catch his breath.
Angela Flores recalls a recent afternoon at Lucian's grandmother's house, which has a backyard pool for the grandchildren. Lucian was so excited to show her he could swim, Angela said.
"He's brave," she said.
Getting him out of the pool when it's time to come home is always a challenge, several family members recall.
"His real meltdowns are when you try to leave the pool," said his uncle, Trevor Bailey. "You have to get him out."
"If he wasn't ready, it wasn't a good thing," Sandra said. "It's tough. You'd have to pick it up and take it away.
Lucian even loves puddles, according to his grandmother, Lorrie Bailey.
"It could be such a big puddle," she said, making a circle with her hands, "and he would find it, play in it, and come back all muddy."
Lucian's aunt, Sarah Bailey, agreed.
"He doesn't like things that other kids like these days," she said. "He grew up more like we grew up as kids. He wants to go out, play in the dust, get dirty.
Sandra said that was great because he likes bath time too.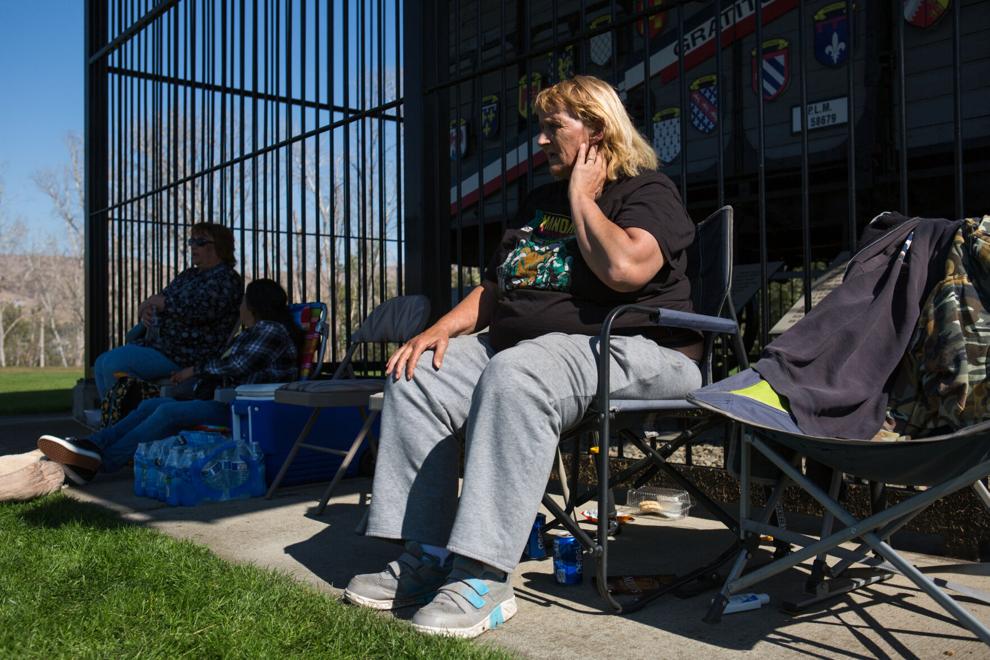 learning tools
Although he is not fascinated by technology like other young children, Lucian uses virtual learning tools and listens to music, his family says.
When he uses the iPad, it's almost always for learning activities, which is how he learned the names of so many sea creatures — more than 50, according to his mother.
This fall, Lucian started a program for autistic children through Catholic charities called Applied Behavior Analysis. It's a program that aims to help children with autism learn to communicate and develop social and learning skills, her mother said.
She said he had been on the program for about two weeks before he disappeared. One of the communication skills he picked up in such a short time was pointing his mouth when trying to speak or communicate.
"It's something they use there, and he was already starting to understand," Sandra said. "He learns so fast."
And while he doesn't often speak full sentences or carry on conversations, he is able to communicate.
His aunts Amy and Sarah Bailey said he learned to let people know his needs the same way he learned about types of sea animals: by hearing something and repeating it.
"If he falls down and wants someone to ask him if he's okay, he says, 'Are you okay?' to them, because that's what he's heard from other people," Sarah said. "If he's hungry, he asks, 'Are you hungry?'"
His grandmother, Lorrie Bailey, said he also used gestures for please and thank you. Other behaviors, such as bouncing, show that he is excited or happy.
She remembered a greeting from him that captured her boundless energy.
"He came one day, just running, and he jumped into my arms and we both fell to the ground. Then he said 'Hiya, GG'," she said. GG is the name his grandchildren call him.
"We really want him to come home."
show affection
Lucian is also nice, his family said.
Lucian shows affection to his mother and some other family members by holding their faces in his hands, but it's always on his terms, Sandra said. Just as he spends much of his time playing independently, he often doesn't want to be touched.
"He will randomly approach me, grab my face and kiss me," Sandra said. "He sits on my lap or brings a blanket to cover us both.
"But he's not super affectionate all the time," she continued. "My daughter, she likes to be held forever. … With him, it's on his terms, his time.
The first time he told her he loved her was before she was 3 years old, Sandra said. She remembers the moment very well.
"He walked up to me, put his hand on my face and said 'Mom'. I love you, mum," she said. he allowed me."
[ad_2]
Source link