[ad_1]
December 20, 1947 – November 18, 2021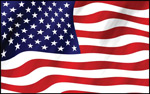 Michael Gerard Byrnes was born in Rochester, NY on December 20, 1947 to Dorothy Gloria and Norman Louis Byrnes. He died on Thursday, November 18, 2021 in Fishers, while walking his beloved German Shepherd, Buddy, whom he had recently adopted, when he suffered a heart attack at the age of 73.
Michael grew up in upstate New York and was raised in the Catholic faith. He graduated from the Augustinian Academy of Carthage, NY, in 1966, where he was a member of the marching band, obtained college letters in football, basketball, baseball, and track and field.
Michael enlisted in the United States Marine Corp in 1967 and served for over 10 years. He served in the Vietnam War, was at ROTC while attending Purdue University, and retired as a first lieutenant. Michael graduated from Purdue University in 1973 with a Bachelor of Science in Industrial Management. After graduation, Michael continued to work for AC Sparkplugs, a division of General Motors in Flint, Michigan, where he started as a supervisor and worked for over 25 years, retiring as a Superintendent of Skilled Trades at Delphi Automotive in Anderson, Ind. He also continued his military service during this period, serving in the National Guard until his retirement as a major, with more than 20 years of military service. In retirement, he worked part-time as a real estate agent with FC Tucker and as a substitute teacher at Noblesville schools.
Michael first married while serving overseas in Scotland and had his first child, Alison Bower Brady. He then married Debra A. Byrnes, to whom he had been married for over 39 years, raising two daughters, Shannon Michele Byrnes and Kerrie Erin Byrnes in Flushing, Michigan.
Those who knew Mike knew of his unwavering affinity for his Irish heritage and his alma mater, his darlings Purdue Boilermakers. He loved to attend Purdue football and basketball games and was a staunch supporter of the John Purdue Club for many years. He was a true American patriot, an avid reader, loved history, went for walks, watched his grandchildren play sports and showed those he loved his affection with his generosity. Mike was also an active member of the Cyntheanne Christian Church.
Michael passed away by his mother and father, Dorothy G. and Norman L. Byrnes.
He is survived by his three daughters and sons-in-law; Alison and Mike Bowers of Dundee, Scotland, Shannon and Mark Weaver of Westfield, and Kerrie and Chris Siegl of Fishers; grandchildren, Brady MacPhail, Whitney and Welles Weaver, and Kaylie and Colin Siegl.
A memorial service will be held at 2 p.m. on Friday, December 3, 2021 at Cyntheanne Christian Church, 13151 Cyntheanne Road, Fishers, with tours starting at 1 p.m.
Michael will rest with his parents at Black River Cemetery, Black River, NY, at a later date in the spring of 2022.
In lieu of flowers, please consider donating in his memory / in honor of the John Purdue Club at connect.purdue.edu.
Bussell Family Funerals has the privilege of helping the family with the arrangements.
Condolences: bussellfamilyfunerals.com
[ad_2]
Source link