[ad_1]
A few months ago, Dr. Julie Lyons of St. Luke's Wood River noticed that members of the local Hispanic population were hospitalized with COVID-19 at disproportionate rates.
"We realized this was an underserved community that maybe wasn't getting the information it needed," Lyons said.
This led to St. Luke's partnering with the local Valley Apothecary pharmacy to host bilingual information meetings and immunization clinics at St. Charles Borromeo, a Catholic church in Hailey that serves a large Hispanic congregation.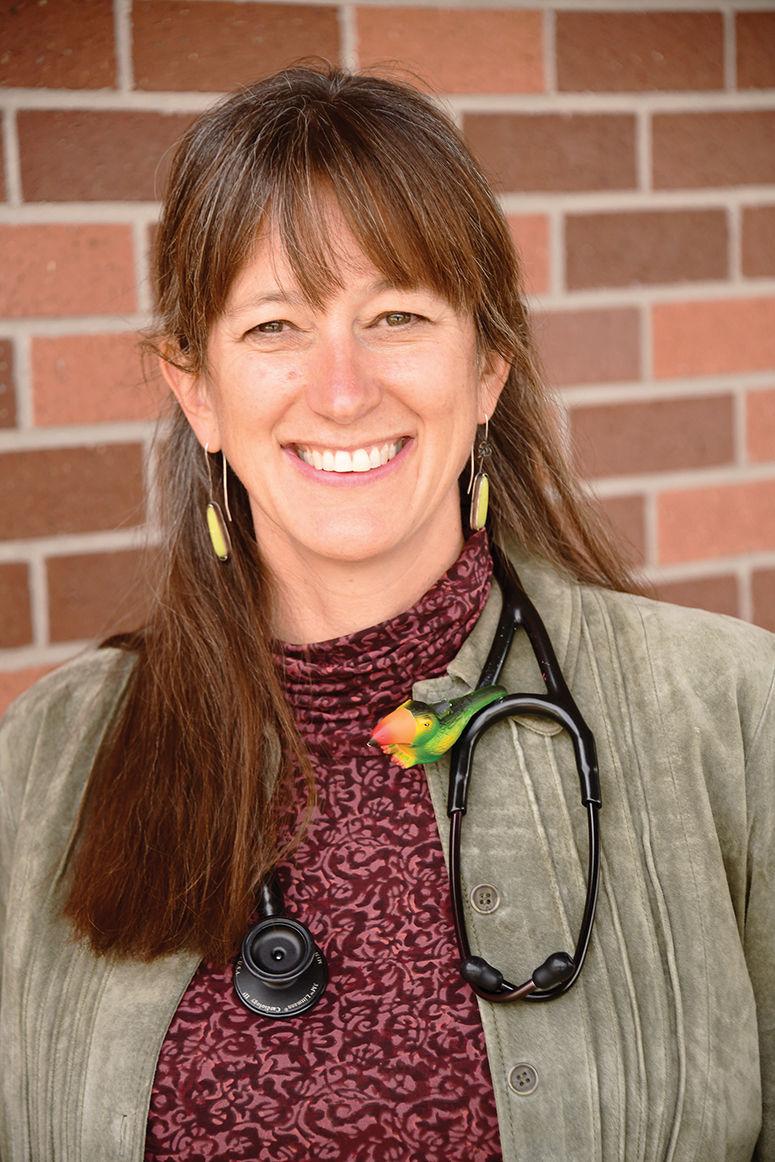 Blaine County has the highest vaccination rate in Idaho, with 88% of people 12 and older fully vaccinated. Joy Prudek, public relations manager for St. Luke's Wood River, believes this is in part due to the pandemic hitting the region so hard so early.
But "there are still pockets of people who are still unvaccinated," Prudek said. "These are the ones who, unfortunately, are 11 times more likely (…) to be hospitalized."
Lyons has worked with the St. Luke Community Health Center as well as with several LatinX nurses and assistants. Together, they thought about how to better reach the Spanish-speaking community. Timing, they found, was a key issue.
"Often our clinics are open during business hours and many workers are not always able to access care," Lyons said.
Language was another issue, Lyons said. St. Luke's online registration portal, MyChart, is in English only, which may be inconvenient for Spanish speakers. She also learned that in many Hispanic families, the Patriarch makes the decisions about health care. Thus, Lyon decided to organize information meetings in Saint-Charles, which organizes masses in Spanish.
"That way we could reach the whole family," Lyons said. She also felt it was important to have vaccines available at these meetings. Ketchum-based Valley Apothecary provided everything, including the alcohol, syringes and bandages.
"The apothecary was very willing to support us in this endeavor," Lyons said.
At their first event, on October 9, medical assistants hosted a presentation in Spanish on the effects of COVID on the Hispanic community. Many families came to ask questions. Lyons and his colleagues dispelled myths about the vaccine causing infertility and damaging DNA.
"We're fighting a lot of misinformation," Prudek said.
Lyons wasn't sure what to expect from the first gathering.
"We were hoping for five and got 10 in the first round," Lyons said. "It was a good success. We got a number of people to get their first shot. That was our real goal, to find the people who didn't have their first shot.
On November 6, the numbers doubled.
"The more our community is protected, the better," said Prudek.
They hope to hold another event in December to provide people with reminders and give children aged 5 to 11, newly eligible for the vaccine, their first vaccines.
"Really, the goal I want is to find Latino leaders who can help disseminate information," Lyons said. "Ultimately, the main goal is to have spokespersons from their community to help educate them."
[ad_2]
Source link