A tradition that connects some of the community's oldest members with some of its youngest continued last week at American Legion Post 560 in Garden Oaks, where local school children shared their love for veterans and these veterans in turn shared their stories of sacrifice and patriotism. .
Nearly 20 second-grade students from St. Rose of Lima Catholic School took a short walk to American Legion Post 560 on Feb. 10 to deliver hundreds of handmade Valentine's Day cards that were made by St. Rose students from kindergarten through eighth grade. Some of the cards were given to Legionnaires attending the sixth annual "Operation Valentines" event, and many other cards were sent to serving military personnel.
The youngsters feasted on themselves, and not just in the form of candies and Valentine's Day cupcakes that were served. They listened to stories told by local veterans, some poignant and some heartwarming.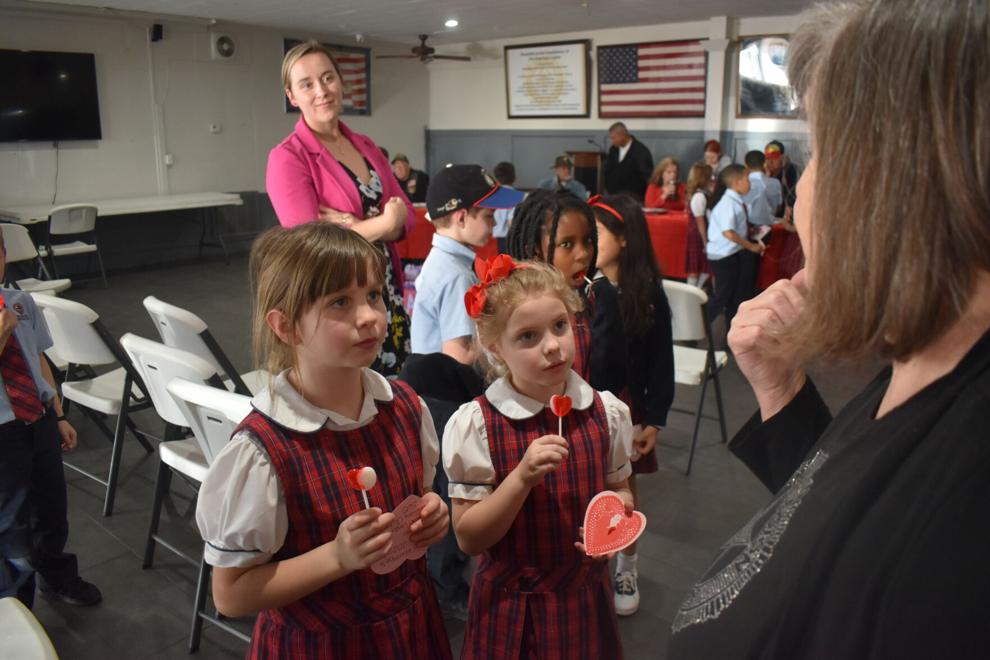 "It was amazing working with the American Legion Post 560 as we enjoyed visiting our veterans and sharing their stories with a generation of students who must remember the sacrifices that were made for this country. ", Bernadette, director of St. Rose. Drabek says.
WWII veteran Marvin "Bob" Williams, who served in the Navy and participated in the D-Day invasion of the Normandy coast, France, participated in the Valentine's Day event and received a certificate of appreciation for his service.
Other local veterans who attended the "Operation Valentines" celebration at Post 560, 3720 Alba Rd. included Korean War veterans Chuck Custard of the Navy as well as Jim Acker and Peggy Mondy of the Marine Corps, Vietnam War veterans John McLeod of the Navy and Philip Odom of the Marines, and Marines David Cruz Jr. and LaShondra Jones.
Veterans received cards from St. Rose students and visited. Along with enjoying treats together, they also prayed together and the students sang "God Bless America" and "Eternal Father, Strong to Save," also known as "The Navy Hymn."
"The American Legion is active in promoting Americanism in our community and especially in the schools," said Station 560 Commander Irene Infante. "St. Rose de Lima has a solid understanding of the traits needed to be a good citizen. Their program includes appreciation for the sacrifices made by veterans. It is a pleasure to work with them. »
Serving the surrounding community is one of the founding pillars of St. Rose of Lima, located at 3600 Brinkman St. Thus, the Operation Valentines collaboration could continue for years to come.
"As long as the American Legion continues to invite us, that's how long we will continue to learn the stories of those who sacrificed to keep our country free," Drabek said.